8
With or Without a Cultural Program
We were all impressed by the Rio 2016 Closing Ceremony and so excited with Japan's winter medal rush in PyeongChang, and now with the next Games just over the horizon, we're all looking forward to the Tokyo 2020 Olympics. Previously I gave my personal views on the cultural program here (Net TAM Course Olympic and Paralympic Games (3): Part 1 "Vision 2030"), and so rather than commenting on this program, especially as there is little new to report, I'd like to introduce a variety of exciting initiatives in Oita Prefecture that I am currently working on.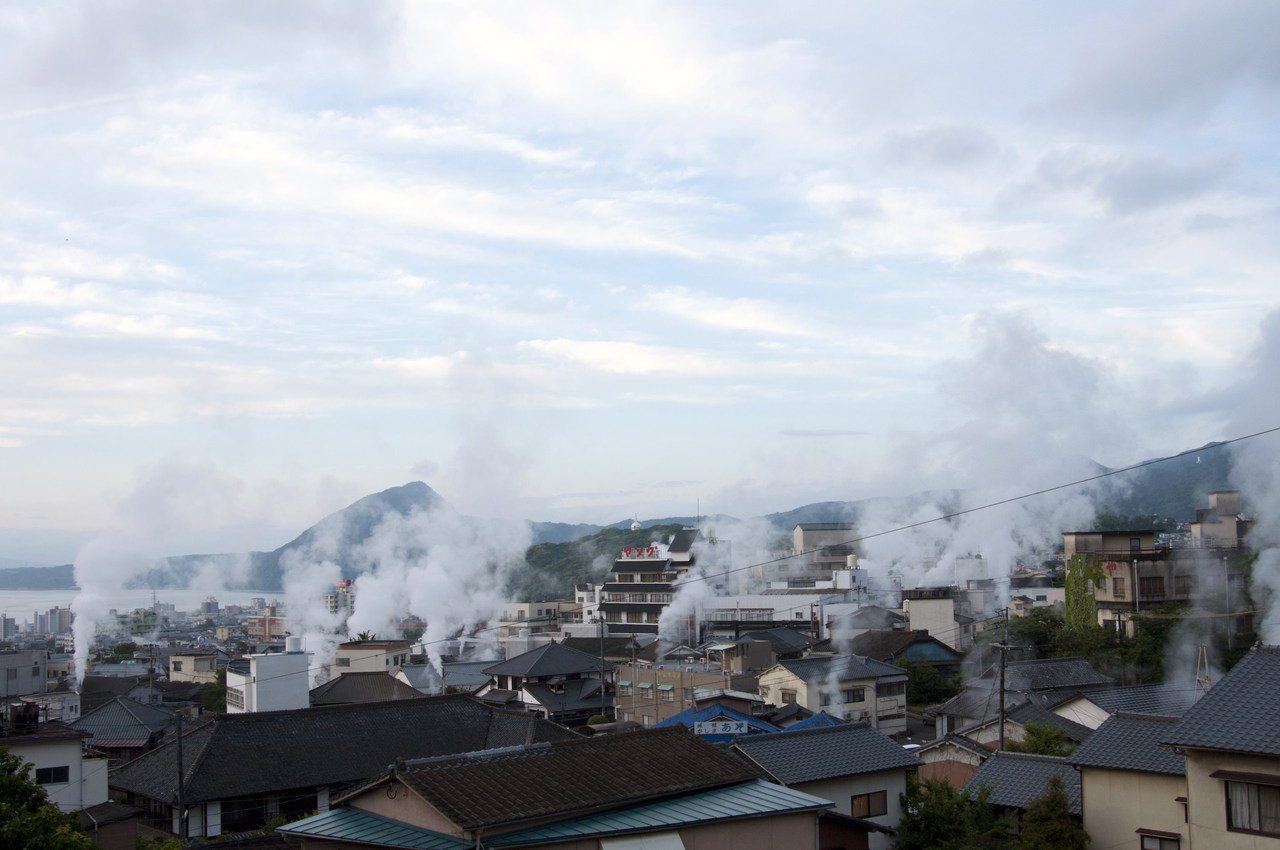 Throughout Oita Prefecture we are preparing for the following events: the 33rd National Cultural Festival Oita 2018; and the 18th National Art/Cultural Festival for Persons with Disabilities in Oita held this autumn from October 6 through to November 25, 2018. The festivals not only offer conventional presentations of culture and arts by amateurs, but also fall under the banner of cultural tourism; a total of 18 cities, towns, and villages are promoting new initiatives that will be a fusion of Culture and Arts × Local Community. I was appointed the adviser to this National Cultural Festival Oita, and every day with our staff, I rush about all over Oita; so, I am very busy. I am constantly being asked for advice. On one day, one town is worried about, "What kind of event can we put on that will be attractive to art fans?" While another town tells me, "Our boss doesn't really understand what we're doing, what shall we do?" Or, towns folk wrestle with that eternal conundrum, "In the first place, just what is art?" And so on..., and then we share our troubles together, encourage each other, and come up with a plan of operations, and so step by step we are making progress toward the opening days.
The National Cultural Festival is held annually in each prefecture in turn, and for Oita Prefecture after 20 years this festival is the second coming. This time is the 33rd, which means that before completing a full circle of all 47 prefectures, Oita Prefecture is hosting the festival for a second time. In recent years, selection of the host prefecture has run into some problems. Certainly, if we compare the social climate about 30 years ago when the National Cultural Festival started and the climate nowadays, they are significantly different, and even though it continues, now might be a good time to reassess and consider how the program should be and could be.
At first, when the question of hosting the National Cultural Festival in Oita Prefecture for the second time was being examined, to be honest, I was not sure about it. Because over the last 10 years, thanks to the efforts of many people across the region, art activities rooted in the local communities have spread steadily across Oita Prefecture, and I thought, "Is this good timing? Do we really need to take on the National Cultural Festival again?" After all our dream project the Oita Prefectural Art Museum, designed by Shigeru Ban, was opened in 2015, and our BEPPU PROJECT launched in 2005 has easily set up over 1,000 projects.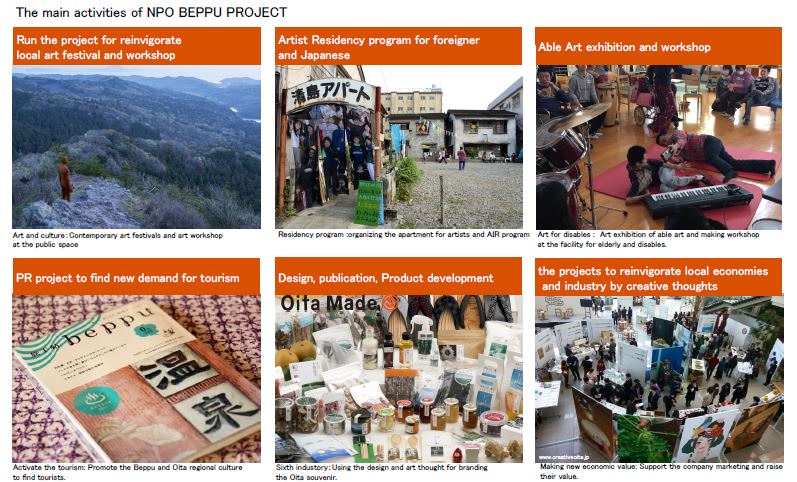 Today, the BEPPU PROJECT not only kickstarts art projects, but also is involved in an extensive range of fields, such as education and welfare for people with disabilities, activities related to relocation and permanent residency, and consulting projects for the promotion of tourism and the regional economy. A full-time staff of 15 or so handles about 50 projects over a typical year, and by going beyond local community borders and their fields of expertise, the staff have confronted diverse challenges while serving in many different ways as a sort of service core for the community. In a sense, they are a creative engine or creative hub in the community. Some projects developed against such a background have evolved into something more permanent and needed in the community. For example, a group of works installed in Kunisaki Peninsula, the cradle of the synthesis of Shintoism and Buddhism, is now a collection of valued works for local people. A project brushing up local products under a unified brand, Oita Made, is now greatly scaling up; it was transferred without cost to a local trading company established and guided by Oita Bank. Another project matching companies and creators to develop value-added product and service more than 60 counseling cases annually, and this year, 20 successful matches were made. Kiyoshima Apartments, a housing facility open only to creators and aiming at an art version of the famous Tokiwa-so Apartments will celebrate its 10th anniversary next year, and since their inauguration, over 120 creators have settled to Beppu City. Moreover, the triennale, Mixed Bathing World, held just three times from 2009 discovered an evaluation index, not dependent on the number of visitors, enabling its achievements to be more clearly visualized; this resulted in the administration forming the core of the executive organization, and it was reborn as an annual project entitled "in BEPPU."
"in BEPPU" with its catch phrase "From group to solo exhibitions" aims at a complete change of daily scenery by drawing upon one artist's infinite imagination. 2017, its second year, saw the project inviting international artist Tatzu Nishi under the title "Tatzu Nishi in Beppu." His works were exhibited on several sites in downtown Beppu City for about two months. Mr.Nishi is renowned for the way in which he surrounds a public structure with a temporary installation to create a private space rather like a hotel room. In this exhibition as well, bold plans were envisaged such as turning the statue of Kumahachi Aburaya or Beppu Tower into works, and finally four large-scale and four photographic pieces were created. The project was certainly praised and became his largest-scale solo exhibition; the artist now considers each piece to be his most important work to date. As a result, "Tatzu Nishi in Beppu" and other achievements received the Minister of Education, Culture, Sports, Science and Technology's Art Encouragement Prize (Fine Arts Category) in 2017. By applying a different approach than other regions, and without overly changing the budget scale, we commissioned just a single artist, and consequently, this exhibition was well-received and evaluated, which was a great joy for us.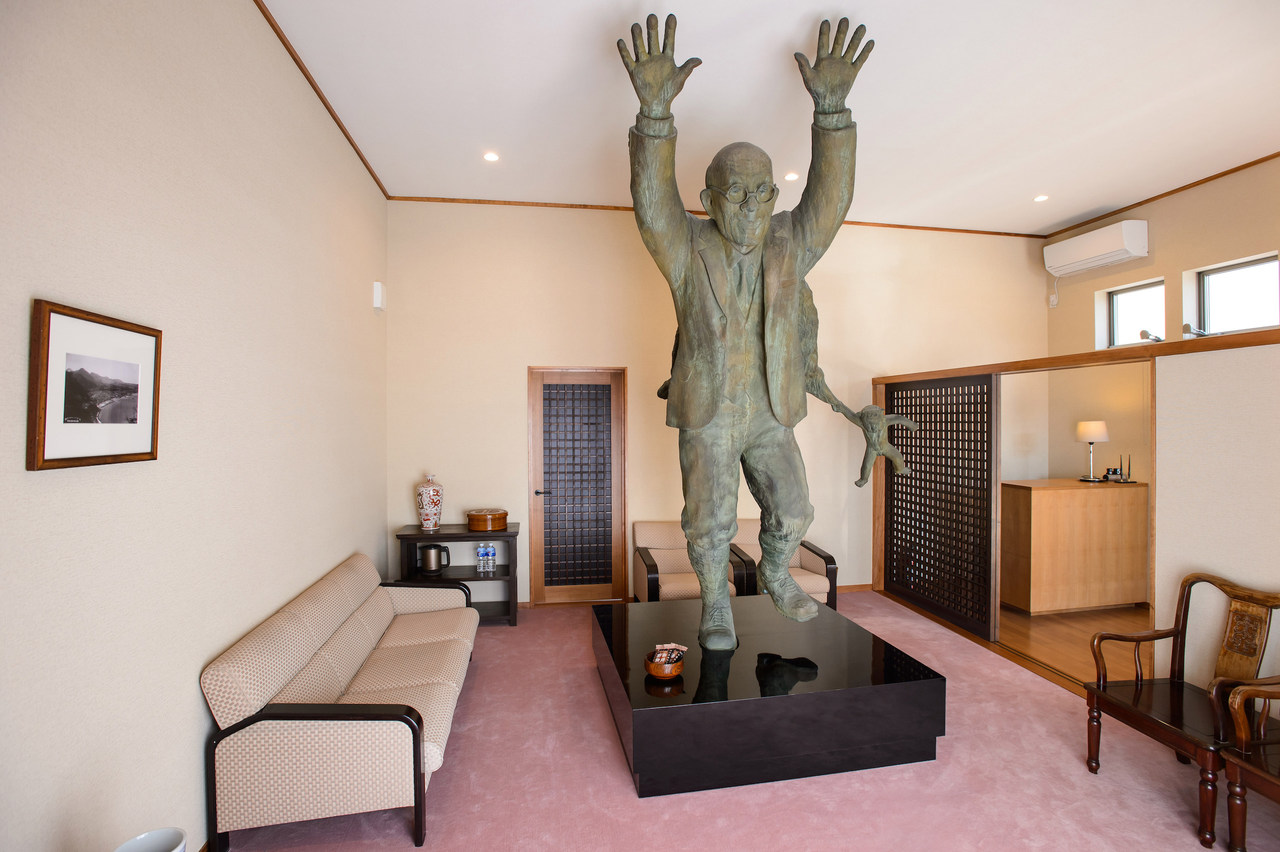 It is quite difficult to realize a single project that concentrates considerable funds on one artist like "in BEPPU." We have repeatedly undertaken diverse projects for more than 10 years in this region, during which we have often ruffled feathers, and left many people confused about just what we are trying to do for the region. Despite living on the edge, we have promoted our projects by considering them as demonstration experiments, for research purposes or seeding. Under such conditions, as mentioned above, some projects have spun out from the BEPPU PROJECT and are doing well, and a range of many different achievements are seen. As a result, to further develop such initiatives, some projects have become basic local government programs, and some having successfully provided a range of benefits are now considered as necessary by their local community. For these projects, the promoting body needs to have a strong target vision, and then the resulting project developed through this process is finally handed over. In other words, I think it is fruitful if they grow into a vision of the whole community. There are often people in a community who moan about something lacking such as funds, or about something not understood such as the reason for a lack of funds, or they offer criticism from start to finish; this is normal life, and so it is always exciting when you come across somebody with a good idea ready to make a start in solving a problem for the community; it is this that inspires me to continue my activities. When I started, no one was requesting me to take on these sort of projects, but today, typically the mayor and administration staff of Beppu City will say to me: "Mr. Yamaide, if the art projects in Beppu are not radical, then really they are meaningless." Now they encourage me whenever they can, and I am grateful for their support.
Our initiatives go beyond many genres and communities and are connected to people in diverse fields; new activities are born, each of which in their different ways is making steady progress. My introductory remarks have become a bit long.
To sum up, I want to position the coming National Cultural Festival as a drawing together of various activities within Oita Prefecture including our projects of the past 10 years. And so with or without holding the National Cultural Festival in Oita, we will continue seeding in this region toward the future, and we are happy to host this year's National Cultural Festival and see it as a wonderful opportunity to share our progress or to hold a harvest festival.
Oh, yes! "in BEPPU" has been made the core project of this year's National Cultural Festival. I cannot announce the name of the invited artist yet, but I can assure you we have a great artist coming from abroad! Let's meet again here in Beppu, Oita Prefecture this autumn. I look forward to seeing you.
(March 15, 2018)
---
May 30, 2018
We are happy to report that we have announced participating artist of the "in BEPPU" of 2018 at the press conference held at May 8. We will invite a great British sculptor, Anish Kapoor! The exhibition will be held at Beppu Park from October 6 through to November 25, as a full-scale solo exhibition showcasing works to be premiered in Japan, with new works of large piece, and others. And also, there will be a public talk by the artist himself during the exhibition. Advance tickets will be available in early August.
Not only "in BEPPU" but also, we are planning variety of special bus tours with me and BEPPU PROJECT staff as guides to introduce many other art projects with regional culture experience all over the Oita prefecture during National Cultural Festival.
We are looking forward to seeing you at Oita!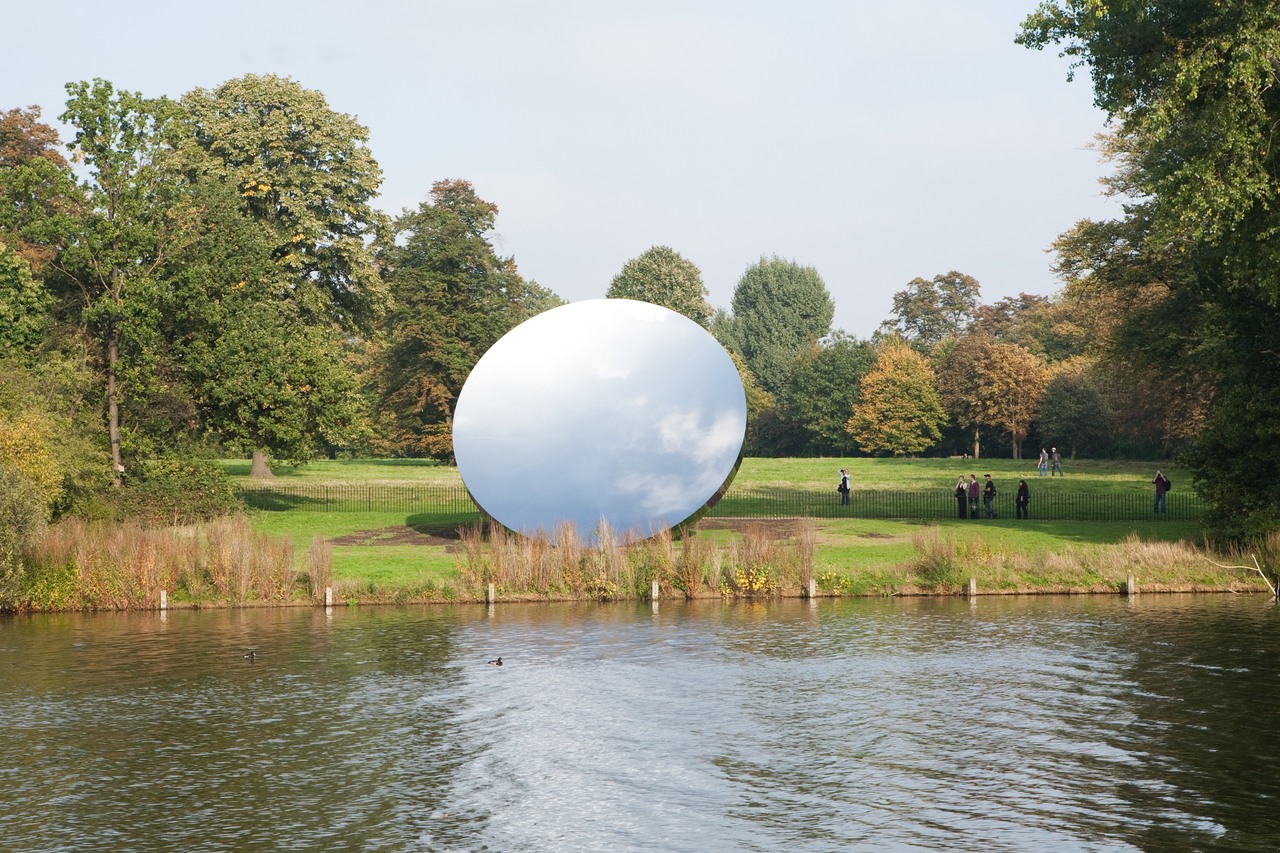 Related links